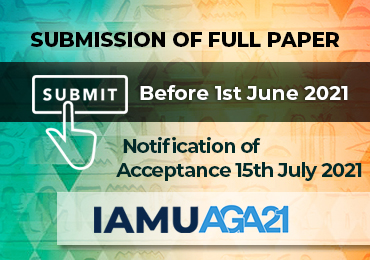 Submission of Full Paper Manuscript to IAMUC AGA21
The IAMUC Local Executive Committee is pleased to announce that the full paper submission is now open, and authors cordially invited to submit their full paper manuscript before 1st June 2021.
Notification of acceptance and selection for oral or poster presentation will be made by 15th July 2021. The Proceedings papers authors will have the opportunity to submit an extended version of the paper to the IAMU Section of the WMU Journal of Maritime Affairs.
For more information about full paper manuscript submission please visit the following link: https://aga21.aast.edu/en/full-paper-submission